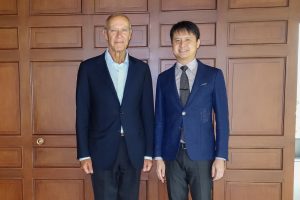 The UN World Intellectual Property Organization's (WIPO) General Assembly meetings will be taking place October 2 – 11 in Geneva, Switzerland. Several topics are on the agenda pertaining to the Standing Committee on Copyright and Related Rights (SCCR), Committee on Development and Intellectual Property (CDIP), and the Intergovernmental Committee on Intellectual Property and Genetic Resources, Traditional Knowledge and Folklore (IGC).
The SCCR will continue its campaign to protect broadcasting organizations at the 35th session of the SCCR, from November 13-17, 2017. In regard to the Limitations and Exceptions for Libraries and Archives, "at its 34th session, the Committee requested the Secretariat to propose a draft action plan for limitations and exceptions for libraries and archives so that the Committee may discuss and consider its adoption for the future work of the Committee at its 35th session." (p. 3) A similar request was made of the Secretariat for a draft action plan on Limitations and Exceptions for Educational and Research Institutions and Persons with Other Disabilities to be further discussed at the 35th session from November 13-17, 2017. The Analysis of Copyright Related to the Digital Environment and Resale Right will both be maintained at the 35th session from November 13-17, 2017.
For the CDIP, a text has been created for consideration at the General Assembly meeting which "(i) recalls its 2007 decision on Establishing the Committee on Development and Intellectual Property, contained in document A/43/13 Rev., and its decision on the Coordination Mechanisms and Monitoring, Assessing and Reporting Modalities, contained in document WO/GA/39/7, and reaffirms its commitment to their full implementation; "(ii) reaffirms the principles contained in document WO/GA/39/7, Annex II; WO/GA/49/10 page 2 "(iii) reaffirms the right of every Member State to express their views in all WIPO Committees; "(iv) takes note of the conclusion of the debates that took place on the issues contained in the document CDIP/18/10; and "(v) decides to add new agenda item to the CDIP agenda, named IP and development to discuss IP and development-related issues as agreed by the Committee, as well as those decided by the General Assembly." (p. 1)
The Delegation of Senegal on behalf of the African Group submitted a proposal for the IGC regarding a potential work program for the 2018/19 Biennium. The focus of the work program will be to draft a legally binding contract for Genetic Resources while focusing on "policy objectives, definitions, subject matter of protection, scope of protection, and disclosure requirements." (p. 4) Additionally, the Delegation of the European Union on behalf of the European Union and its Member States created a proposal for the IGC Mandate of 2018/19, as the WIPO General Assembly agreed at the last meeting that the mandate of the IGC Committee be renewed.