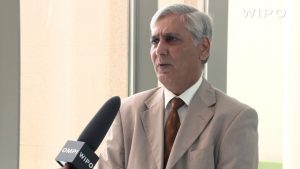 This week the World Intellectual Property Organization (WIPO) Committee on Development and Intellectual Property (CDIP) will be meeting in Geneva, Switzerland for its 20th session from November 27 to December 1, 2017. Among the topics expected to be discussed at this meeting are the appointment of an Acting Vice-Chair; adoption of the Draft Report of the Nineteenth Session of the CDIP; all Development Agenda Recommendations; WIPO Technical Assistance in the Area of Cooperation for Development; work programs for implementation of adopted recommendation; IP and Development; and future work of the Committee.
The Committee will discuss: Progress Reports, Measures Undertaken to Disseminate the Information Contained in the Database on Flexibilities, Contribution of the Relevant WIPO Bodies to the Implementation of the Respective Development Agenda Recommendations, Roadmap on Promoting the Usage of the Web Forum Established under the "Project on Intellectual Property and Technology Transfer: Common Challenges-Building Solutions", Promotion of WIPO Activities and Resources Related to Technology Transfer, and Mapping of International Fora and Conferences with Initiatives and Activites on Technology Transfer.
In regard to the WIPO Technical Assistance in the Area of Cooperation for Development, the Committee will discuss the Report on the Roundtable on Technical Assistance and Capacity Building: Sharing Experiences, Tools and Methodologies, which found that 76% of the 33 participants who responded to the questionnaire were satisfied with the Roundtable and 64% found it useful.
For a complete list of the work programs for implementation of adopted recommendations please consult the Draft Agenda.